7Pad 2.8: Simplicity and efficiency
The 7Pad 2.8.x release focus on improving 7Pad workflow
We help the 7Pad new users to find there path in the App with snack-bar hints, they can be disabled from the settings menu.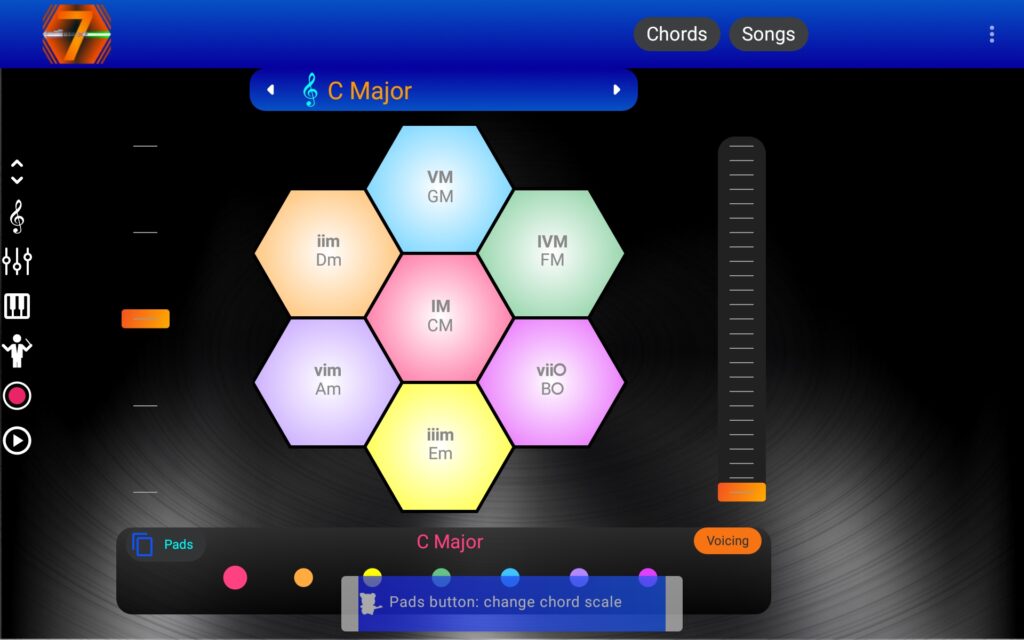 A one step way to change the chords in 7Pad groups is provided with the new chord scale chooser :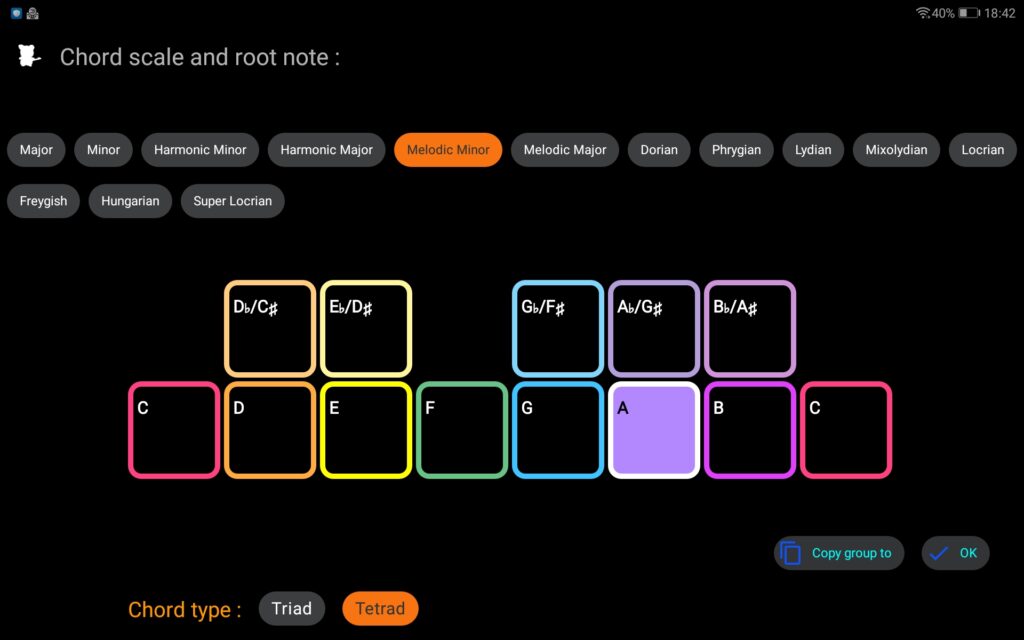 Select a 7Pad group, click Pads button, select scale and root note.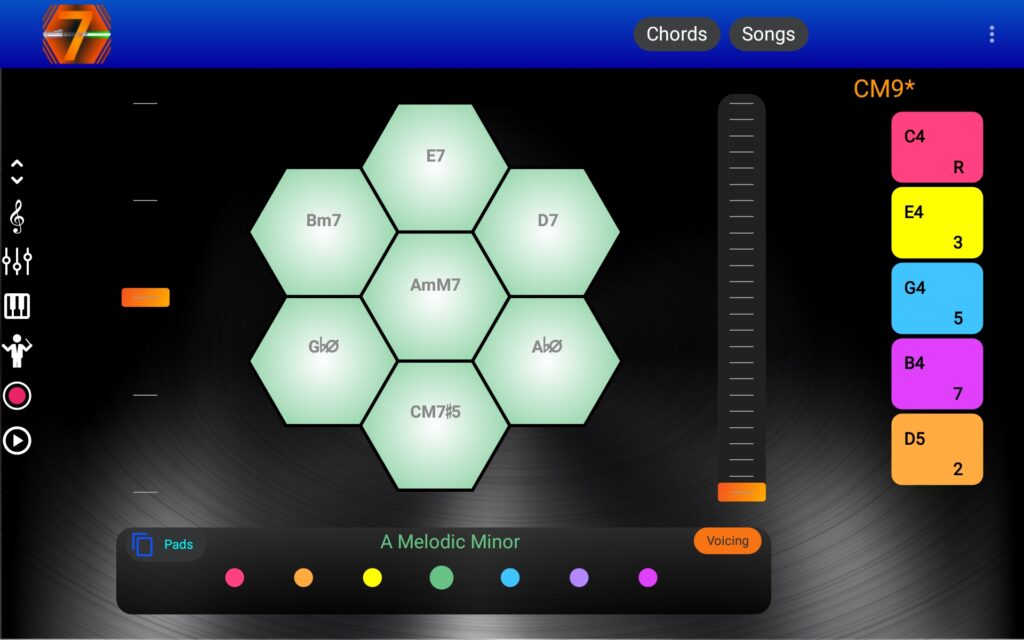 Done, just play the scale chords now!
The updated keyboard scale list editor, is also easier to use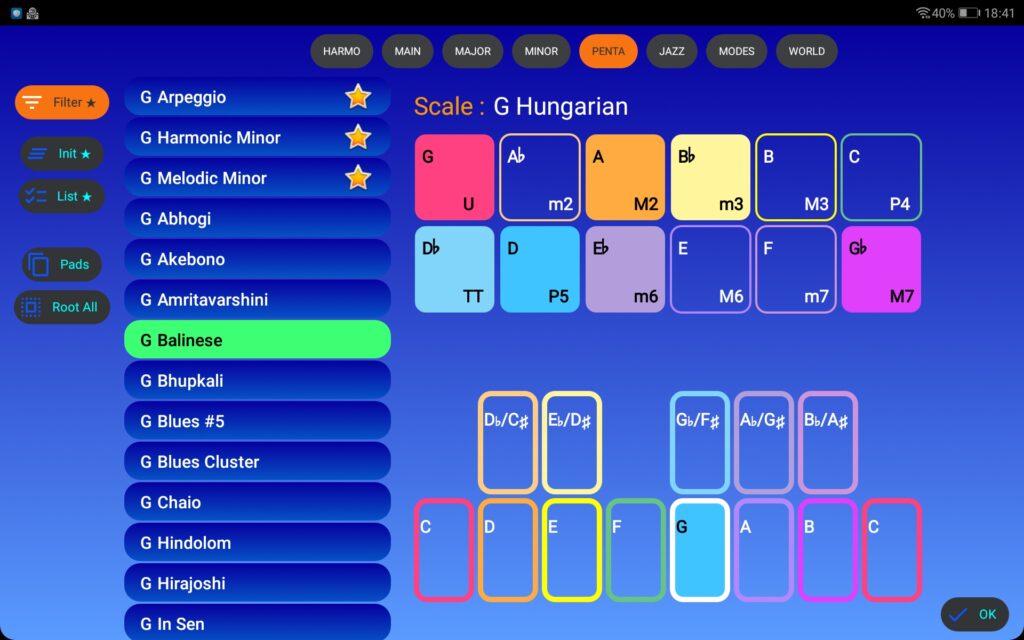 Choose a scale type filter, select a scale in list, touch root note, done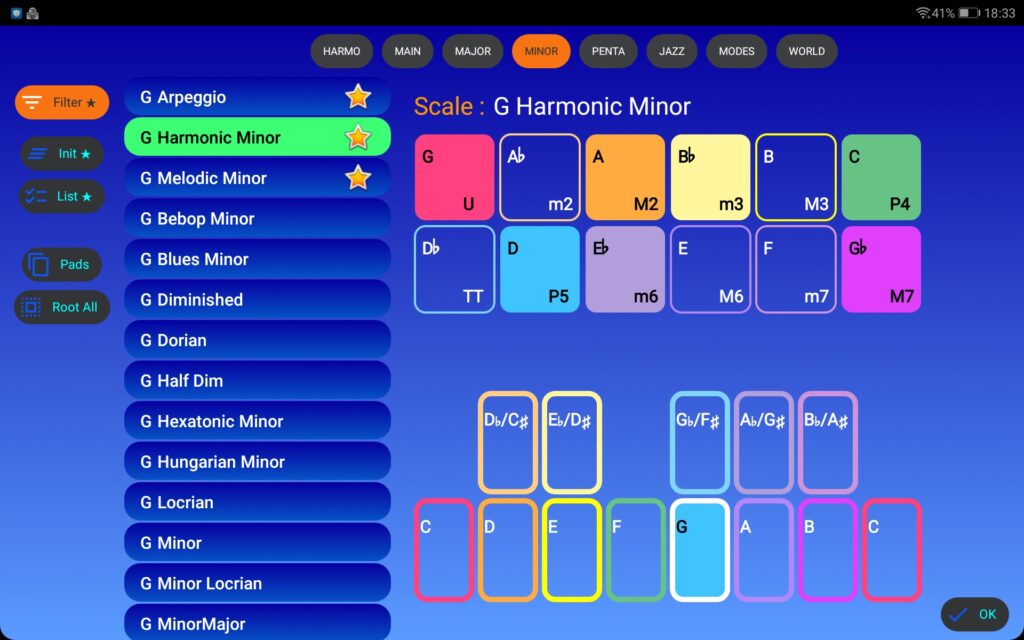 Root all : to change root for all scales, Long press a scale to add or remove it from favorites list, Filter * to restrict the keyboard view scale selection only to the favorites scale.
Pads button now harmonize any scale, with result directly applied in keyboard view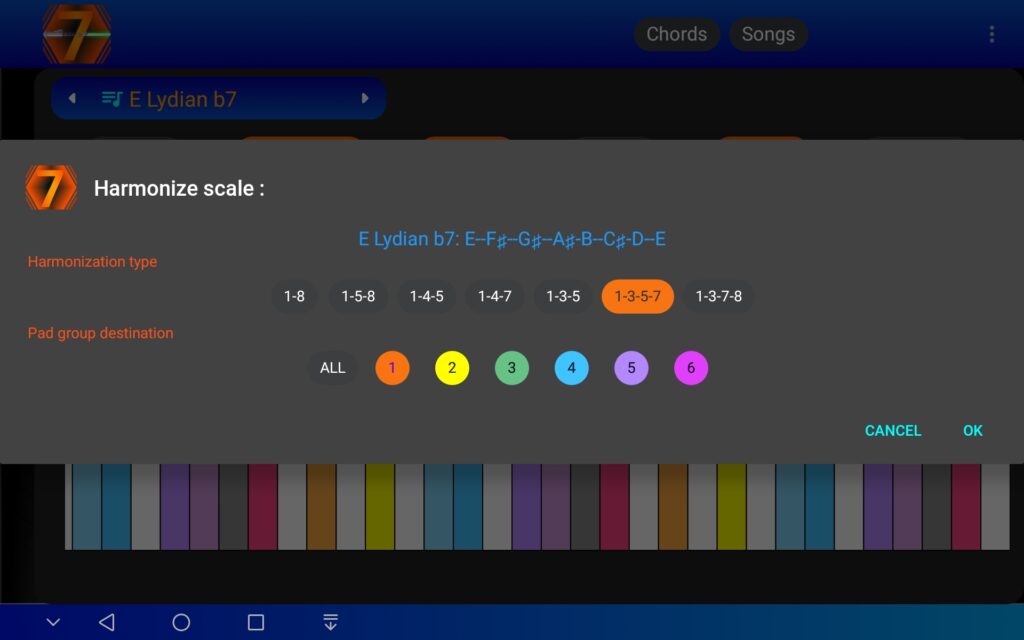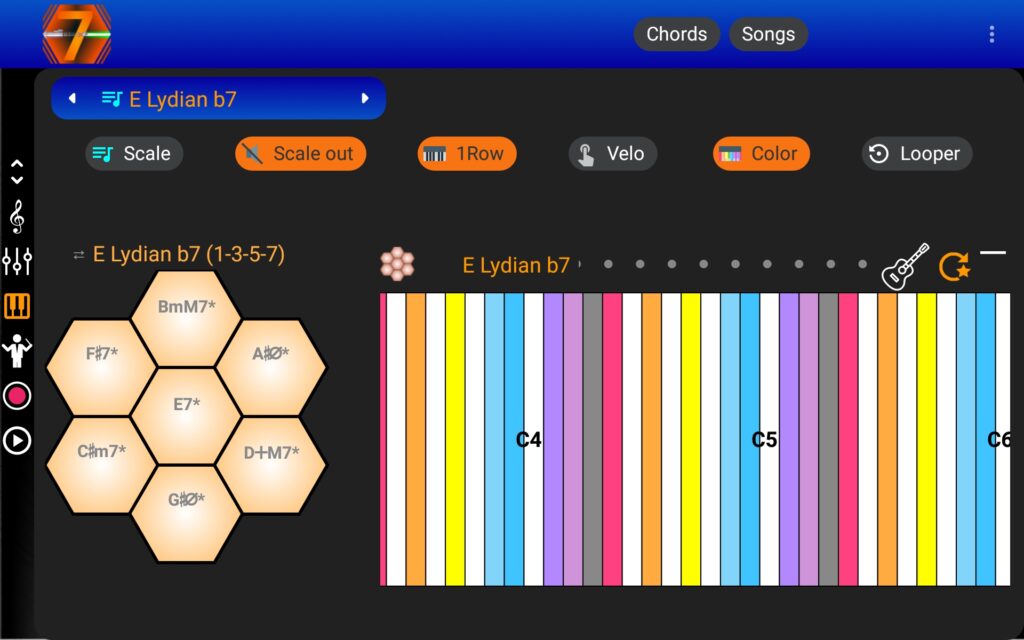 Guitar Fret-board View can now display with or without colors and with or without note names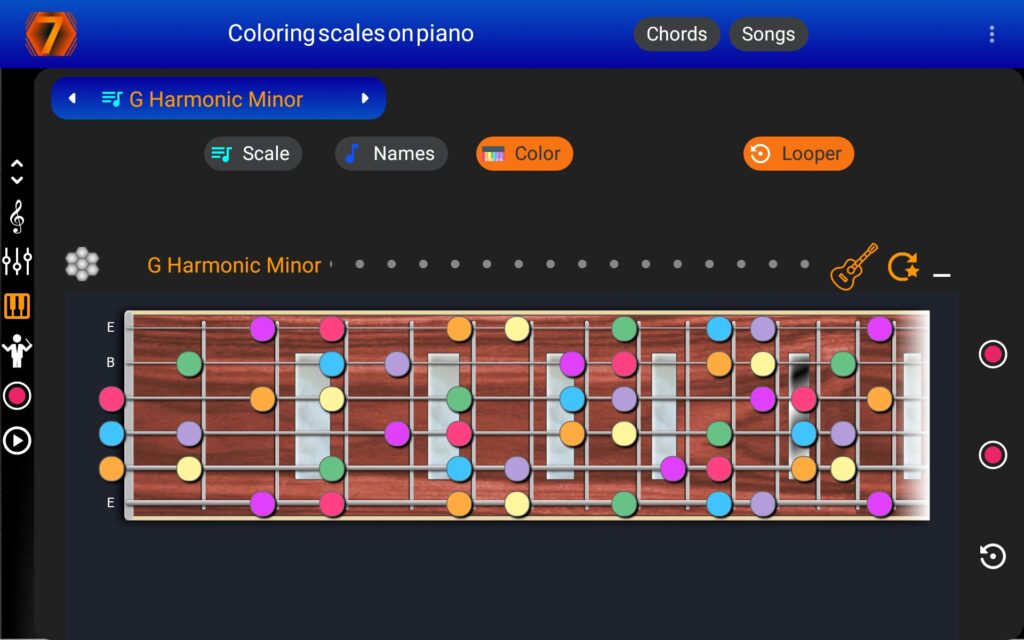 When workflow is more on music theory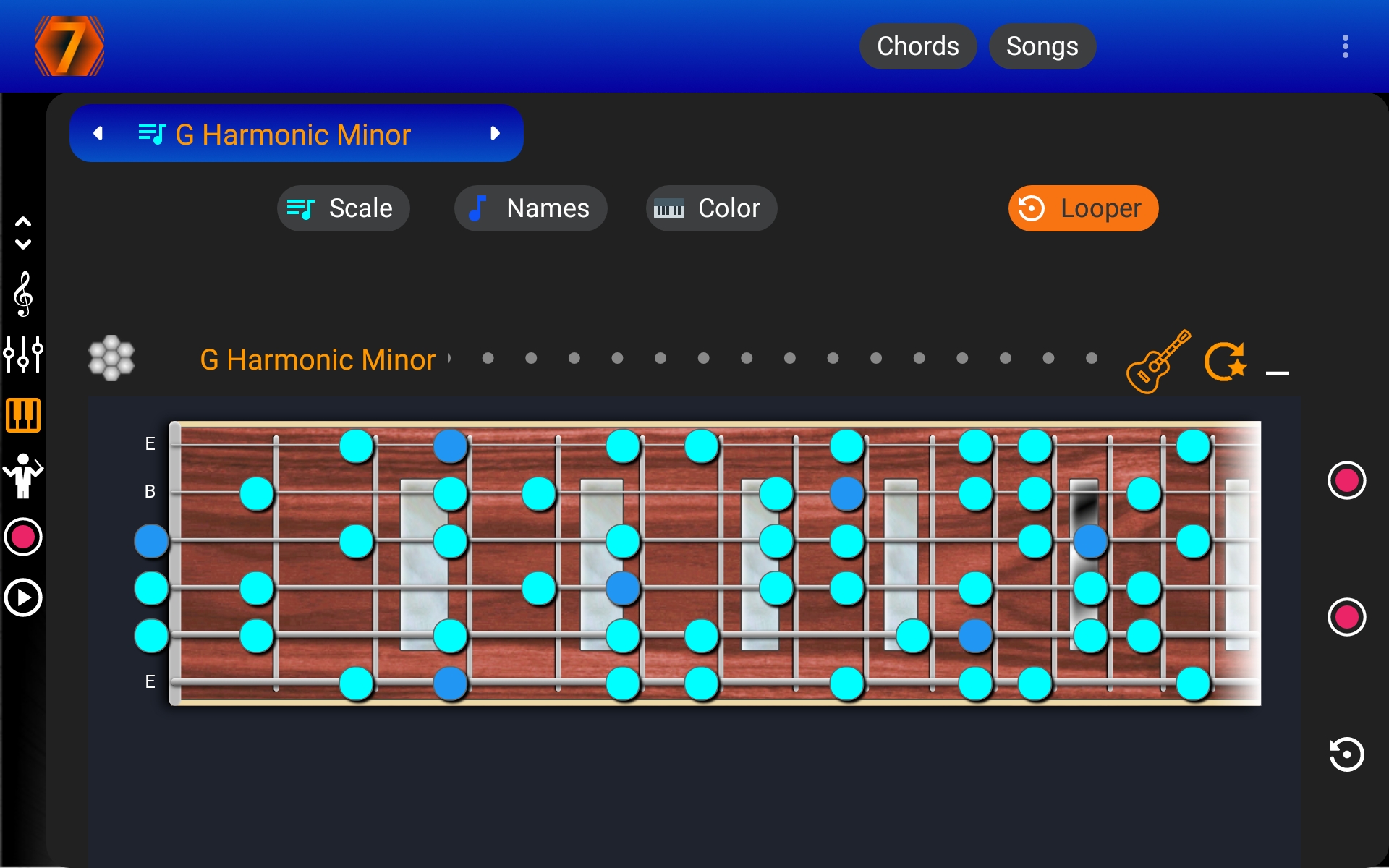 When workflow is more on memorizing finger positions patterns
Expert Chords customization
Choosing a scale with custom chord editor display the multi-octaves scale grid : you can add or remove any note from the scale to the selected pad for endless possibilities.