7Pad V1.1 All New features

We are Proud to announce 7Pad Major release 1.1 available  is in the store, with new features :
Ableton Link Support :

You can now easy sync 7Pad with others "Link" enabled Apps. That is every Link enabled  soft on every platform including IOS, this is a limitless extension of 7Pad use cases.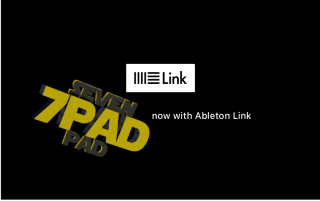 Real time 16 Steps Chord Sequencer with gate : This new feature extends infinitely the rhythmic possibilities of the ARP in 7Pad, you can stage a different pattern with each chord in a song progression for automated replay or simply change the pattern in real time while you play 7Pad Harmony with one finger chords on your usb keyboard…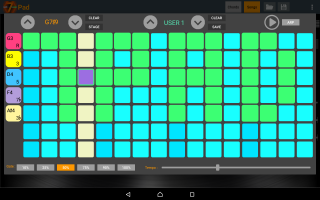 Learn song shortcut view : This new piano view offers all you need to learn a song chord progression, all you have to do is open or create a song chord progression, go to piano view and touch the learner icon : 7Pad will show you the easy learn view : Just Plug your USB Keyboard and start learning with feedback.